It always happens. Every time you see the picture of a cute little pup or furry little kitten, you 'awww' and 'oooh' and you just want one! You can't help but pet each dog that comes your way while walking on the street and you bring tasty treats for your friend's pets when you go visiting.

Every time a pup licks you or a cat rubs against your leg, you think it's a sign telling you to get your own. But hold your horses! (or doggies, or kitties, as you might prefer). Adopting a pet is about a lot more than signs or gut feelings or even desires.
We're not discounting desire as a factor in bringing home a pet – it is important – but there are other factors that are much more important. Many owners have fallen prey to the misconception that the 'I-just-saw-him-and-fell-head-over-heels-in-love' feeling will see them through the 15 odd years they will spend with their pets. Adopting a pet is quite a happy thought. However, it needs to be turned into reality. You need to give owning a pet a lot of thought.
The following points make it easier for you to judge if your decision is really sound, read it through and answer each point honestly to reach a conclusion.
What's your reason for adopting?
Adopt for a reason that will last, since that will determine how healthy and enjoyable your relationship will be. Reasons like momentary loneliness, boredom, or curiosity might not be ideal, since these conditions will pass. You need a reason that will keep for many, many years to come.
Do you have time?
Having a pet in your house requires a good investment of time, and it can't be put on a schedule of maybe one hour a day. When your pup is young, you will have to spend a lot of time with him, training him and getting him used to your home. When he falls sick, you'll have to be by his side. And, you should give them this time gladly, not just out of obligation.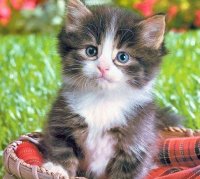 Can you afford it?
Adopting doesn't just involve the cost of adoption fees. Taking care of a pet comes along with a series of expenses – good food, grooming, hygiene, toys, changes to your house, regular vet visits, medication, and what not.
What is you lifestyle?
Do you live in a place where you can share space comfortably with a pet? If you live in a condo you might feel cramped and your neighbors or landlord might object. Also, if you work late nights, have a baby, travel a lot or have an erratic schedule, a pet might not fit well into your scheme of things.
What happens if something goes wrong?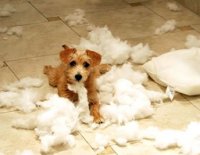 What if you get sick or you have to leave the pet alone? Do you have someone you can count on to help you out? Becoming solely responsible for another life is a big decision. You will need some kind of help (friends, relatives, friendly neighbors) or at least the financial means to hire such help.

Will you commit?
The most important question: Do you think you can love, cherish and take care of your pet for as long as he lives? I repeat – as long as he lives. This is quite a responsibility. If you're going to adopt a pet, you will need to promise yourself that you will take care of him to the best of your ability. And taking care of a pet is quite a task.
If most of these questions make you reconsider your decision, don't lose heart. It's all for the best. Visit any animal shelter and you will notice that most of the animals are there because their owners didn't think of all these questions, got carried away by their feelings and took the animal home, only to realize a year later that they couldn't handle it. It is a highly insensitive act – to willingly welcome someone into your home and then turn them out – especially someone as helpless and innocent as a poor little dog or cat.
All these factors are just as important if not more as what 'kind' of a pet you want to have. For instance, dogs require exercise, some, at least an hour every day. If you live in an apartment in the city and you don't like to walk, this becomes unfeasible. Even a tiny and active little terrier is more suited with owners who have the time to give it exercise and play with it.  But don't think a cat is any easier... well it is, since you don't have to walk them, but they do need play time, and attention, and although they have this reputation of being independent, they crave company and they need it to be healthy and happy.
Welcoming a pet into your house and your life can be one of the most enriching experiences you ever have. However, thinking it through is very important. When you bring a pet home, it's just as having a baby – every decision you make thereon affects you and your pet in equal measure. It's a living being who you will share a good part of your life with... but oh, what a fulfilling life it will be.

There are just too many cats that are either homeless or feral, and people are starting to notice that it is important to neuter their pet cats. Cats mature quickly and can reproduce several times every year, so two feral cats can soon produce twenty or more.
Most feral cats are often pet cats who were not neutered or spayed, and released by their owners when they couldn't take care of them any longer. Feral cats live in colonies, and they can spread diseases to any pet dogs and cats in their vicinity. Even if they are otherwise healthy, they may be flea-infested. When the females come into heat, the colony can disrupt the sleep of an entire neighborhood with their crying and fighting. Cats who are hungry enough will raid garbage cans. Feral kittens can destroy landscaping and soil your yard or outdoor furniture. Neutering or spaying your new kitten in the long run can obviously reduce the number of unwanted kittens that are produced, but it also can provide other benefits. A female cat in heat is very loud. Her crying is quickly drowned out by the fighting and yowling of any local tom cats in the vicinity. Toms that are not neutered tend to roam far away from home if they are allowed outdoors and may get injured or killed. Unaltered tomcats that are kept indoors or outdoors will tend to mark all objects in their territory with urine, which is extremely strong-smelling.
Cats who are unaltered may come down with some types of cancers more frequently than altered cats. These cancers affect the reproductive organs. They are extremely rare in cats that have been altered by the age of one year. Unaltered cats may also catch any of several contagious diseases of the reproductive tract.
Unlike some animals, neutering or spaying your new kitten can be done at a very young age. Some humane societies and rescue groups recommend altering kittens at the age of eight weeks. Many veterinarians, however, suggest you wait until five or six months of age in most cases. The exceptions may be feral kittens who are trapped and then taken to be altered before being re-released to their colonies. By the time they are five or six months old, they may already be pregnant.
However, that doesn't mean that you can't alter your adult cat, it is just better to do it as young as possible.
If you have both male and female kittens in your home, you may want to neuter the males at a younger age, and wait until the girls are around six months old. This is recommended in many cases because the procedure is more difficult for females than males.
Most cats rarely have any problems after neutering, but sometimes incisions can become infected. Be sure to check your cat daily to make sure the incision is healing well. Symptoms of infection are puffiness and redness around the incision site. If your cat is licking or chewing at the stitches, you may need to have the cat wear an Elizabethan collar. This will prevent them from being able to reach the stitches. Male cats can go about their business quickly after the surgery, while females should be kept indoors for up to five days afterwards as they may injure themselves.
As with any type of surgery, there are some risks. In very, very rare occasions, cats might be allergic or have a fatal reaction to the anesthesia. However, statistically, the risk is minimal.
Neutering or spaying your new kitten is really a rather simple procedure. With a little extra care during recovery, your pet will have a happy, healthy life without worrying about unwanted litters and reproductive health.
Getting a cat is a big step and there are some mistakes one should avoid. Cats have a reputation for taking care of themselves, but that doesn't mean they don't need any care. Before deciding to adopt that beautiful kitten, take the time to do some homework, thus avoiding  these common mistakes made by new cat owners. That way you will have a happier and healthier cat and a long-term companionship with another living being, the like of which you never dreamed.
Adopting in a Rush
If you feel the impulse to buy a new shirt, or a new pair of shoes, you can always return it if it doesn't fit right or if it's the wrong color. But adopting a living creature like a cat or kitten, that will become a family member, is a different matter.
Adopting a new cat should be for keeps, so consider carefully before you make that decision.
You need to know that it's going to cost money to support it. You have to get toys, food, litter boxes, veterinary visits, etc. You owe it to your new cat to take care of his basic needs, as well as being prepared for emergencies.
Not Spay or Neuter a New Cat
People who failed to spay or neuter their cats always complain of male cats spraying every available surface of the house or escaping outdoors to fight other male cats; female cats who keep the whole family awake with their loud yowling during estrus; and worse yet, "surprise" litters of unwanted kittens. Society faces an overwhelming cat population problem and that is reason enough to spay and neuter. Spaying or neutering your cat will also have many health advantages, so you have no reason not to do it.
Not Giving Needed Veterinary Treatment
Cats may quickly recover from minor illnesses, but they can also die if an emergency isn't recognized. Cats need vaccinations, annual examinations, and they definitely need and deserve immediate veterinary care when they become sick or injured.
First Thing to do is choosing a good veterinarian.
Wrong Cat Food Choices
You might save some money by buying cheap cat food, but then you'll have to spend much more on veterinary care. Cats are carnivores and need a good source of meat protein. They do not need large amounts of grain fillers, especially corn, which is a cheap source of protein used by many cat food manufacturers. Learn how to choose cat food and select the best brands you can afford. Your cat might eat less of the high quality food because they don't have to gorge to get the nutrients they need.
Declawing Without All the Facts
Many innocent new cat owners have been convinced to declaw when a veterinarian asks: "Do you want your kitten declawed when we spay her?" Some veterinarians consider declawing a "routine" surgery, but cat advocates consider it cruel, inhumane, and unnecessary in almost every case and I totally agree. Learn the facts so that you can make an informed decision.
Allowing a Cat to Roam Free Outdoors
Many people believe cats are happier being free, breathing fresh air, and basking in the sunshine of an outdoor life, while many others can assure you that cats can be very happy and healthy living totally indoors. The outdoors offers dangers not found inside and that cannot be denied. Fortunately, there are many compromises that will give you and your cat the best of both worlds, while keeping him or her safe and happy.
Poor Litter Box Maintenance
Cats will always use their litter box, as long as it's kept very clean, and the litter is not scented or unpleasant to the cats' feet. Carefully maintaining your cat's litter box will almost always guarantee you that you will not be faced with litter box avoidance problems.
However, if your cat suddenly starts urinating outside the box despite your careful maintenance, you should immediately have it checked for a urinary tract problem with your veterinarian.
A Cat is Not Property
When you join the ranks of cat lovers, you'll find that we refer to our cats as family members, rather than "pets." While cats may legally be considered "property" in some jurisdictions, the term ends there. If you haven't figured out the distinction by now, your new cat will let you know in no uncertain terms. In fact, many cat lovers describe themselves as being owned by their cats!
Ignoring them
We always hear that cats are independent and should just be left alone. You will soon find out that they are very loving creatures that long for their human's company. They will follow you around like a puppy, and will want to play with you. Play with them to keep them sharp and interested. The more toys they have the better, and you don't have to spend a fortune. You'll find how to make cheap toys in later articles.
Not Allowing a Cat to Be a Cat
Cats' unique ways make them the endearing creatures they are. Some of their traits, however, may cause frustration because we don't understand their needs. Cats instinctively seek out high places and sharpen their claws because they are cats, not because they are stubborn and disobedient. Our job is to accommodate those needs in acceptable ways.
Forcing your Love on them
They are sooo cute!!!!  You just want to eat them up, hug them and squeeze them. But this is the fastest way to annoy them and make it harder to bond with them in the long run. Although many cats are all for it, many others are not quite as eager to be hugged. Take your cues from them, they will let you know what they like, never doubt that.